Council Meeting
April 9, 2014 - 7:00 p.m.
May 14, 2014 - 7:00 p.m.
City Hall
Municipal Court
April 7, 2014 - 4:00 p.m.
April 21, 2014 - 4:00 p.m.
City Hall
Open Public Records Guide
Highland Storm Shelters and Storm Warning Sirens
Contact Us
City Hall
PO Box 387
220 West Main St.
Highland, Kansas 66035
Hours:

8:00-12:00

1:00-4:00
Voice:

785-442-3765
Fax:

785-444-CITY (2489)
melanie@cityofhighlandks.com
joann@cityofhighlandks.com
Fire
Non-Emergency:

785-442-3838
Emergency:

9-1-1
Police
Non-Emergency:

785-442-3212
Emergency:

9-1-1
View Map
Housing
Discrimination Hotline
800-669-9777
Ks Human Rights
Commission
913-296-3206
2013 Fair Housing Activity
Home |



Welcome...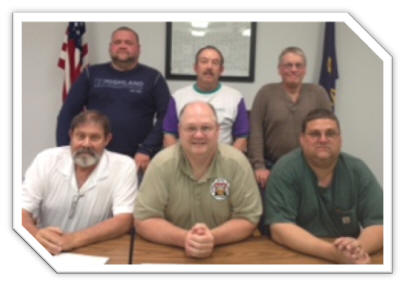 Mayor Ken Stewart (seated center)and the 2013 council members would like to welcome you to Highland, KS. Highland is nestled in the very Northeast county of Kansas, a small community with a big heart. With education at an utmost importance, Highland Community College gives many opportunities to community personnel and many others. Being the "oldest college in Kansas," Highland Community College gives a solid base to individuals wanting to further their education. If adventure is your call, then Highland can give you that too. Fishing, hunting and boating can all be done within a 5 mile radius from town. Come visit Highland where Learning to Live is Living to Learn!
Announcements...
Mark Your Calendar
...
Highland Community
Center
Fish & Chicken Fry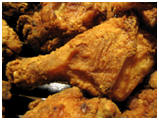 Sunday, March 30th, 11:00 - 2:00 at the Highland Community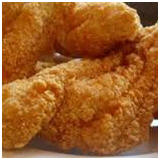 Center, 501 West Ave., a free will donation dinner is being served with the proceeds going towards the Community Center Improvements. Local chefs will be deep frying fresh river fish (carp) and chicken along with some catfish. The sides include baked beans, potato salad, homemade rolls and desserts. Bring a friend and enjoy the meal or have a meal delivered by calling the community center ~ 442-3838.
Click for flyer
Consumer Confidence Report (CCR)

The City of Highland had no violation of drinking water regulations in 2013. The consumer confidence report is available on line. The report may be viewed by going to www.krwa.net/ccr/highland or picking up a hard copy at city hall or viewing a .pdf by clicking here.



NOTICE to Highland Residents

: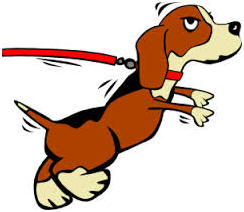 The City of Highland will soon begin more vigilant enforcement of Dog Ordinance #393, which requires that all dogs must be confined to their owner's property or otherwise remain under the direct control of their owner. Citations will be issued in municipal court for dogs running at large and, if captured, dogs will be impounded. Owners are subject to fines and associated costs. Click for Full Ordinance


'Tis The Season ...Snowflake Festival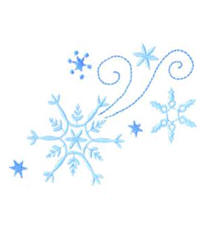 Snowflake Festival

was held

Friday, November 29th,
with Santa arriving at Degginger Park; 4:15 pm the coronation of Kindergarten Princes and Princesses; and at 5:00 pm the tree lighting ceremony. Activities from 4:00 - 7:00 pm included a picture with Santa taken by Lacie Diveley; Highland Lions Club offered a free will donation serving Hot Dogs, Chili, Soup and Hot Drinks at Santa's Workshop; Highland Pride's Ye Ole Sweet Shoppe located in the Senior Center sold Christmas Goodies and Quilt Chances on a Handmade Quilt by Marie Hoffpauer of "The Quilted Heart". The quilt proceeds will be used by the Highland Historical Society for the restoration of St. Martha's AME Church. Highland Pride provided a free 4x6 picture with Santa. Bank of Highland donated free bottled water for the evening, Ernie's BS donated Santa treats for the kids and local stores held holiday specials and drawings. Plans are underway for the 2014 Snowflake Festival. Leave comments and/or ideas at city hall. ...
Click for Snowflake 2013 flyers

Highland July 4th Activities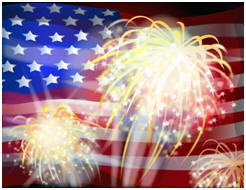 Highland celebrated the 4th of July with Co-ed Youth Fun Softball, Cutest Lil Firecracker Contest, Sheriff Ident-A-Kid & Sidewalk Chalk activities and Water Balloon activities, Parade, Hamburgers & Hot Dogs, Ice Cream Social, Kid's Games for Pre-K - 3rd grade, Entertainment and FIREWORKS. A PowerPoint Slide Show of our2013 holiday activities has been created for your enjoyment. Also the file has been saved as a .pdf. (The download for the PowerPoint will take several minutes depending on your internet speed. The .pdf will download quicker but will not have any music.) Click for 2013 flyer Click for 2013 PowerPoint Slide Show Click for 2013 .pdf

Highland Community Garden/Doniphan West FFA Receives Grant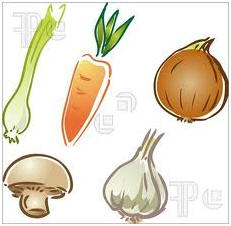 Highland Community Garden/Doniphan West FFA has been awarded a $2,115 grant through the Kansas Community Gardens Project, a joint initiative of the Kansas Health Foundation and K-State Research and Extension. Highland Community Garden is one of 35 community garden projects in the state to receive this funding, which will help support the goal of bringing fresh product to Highland since the loss of the local grocery store in 2012.
Full Article
Water Tower & Water Line Update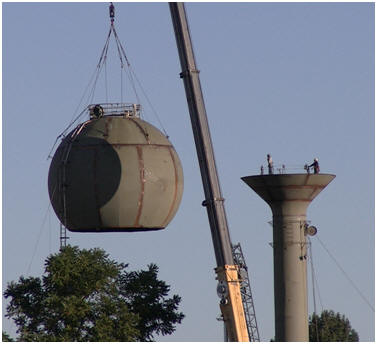 Approval was given at the March 6th council meeting to Maguire Iron the construction contract to build the new 125,000 gallon elevated storage tank, bid alternate number 3, in the amount of $583,000 and awarded the construction contract to build the new waterline, base bid and add alternate number 1, to Banks Construction in the amount of $450,156.82. .
Click for tower construction
Community Center Rental

Melanie Hollabaugh, City Clerk, is now in charge of scheduling dates at The Highland Community Center. Contact her at City Hall (785.442.3765) or cell phone (785.850.1633). For more details,
click here
CITY OF HIGHLAND
SNOWFLAKE CITY OF KANSAS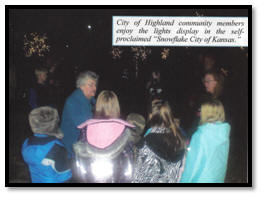 In January of 2011, Highland PRIDE voted to raise $7,000 to purchase lighted snowflakes for the downtown streetlights and become the self-proclaimed "Snowflake City of Kansas." Full Article