Council Meeting
April 8, 2015-7:00 p.m.
May 13, 2015-7:00 p.m.
City Hall
Municipal Court
April 6 & 20, 2015 7:00p.m.
May 4 & 18, 2015 - 7:00p.m.
City Hall
Open Public Records Guide
Highland Storm Shelters and Storm Warning Sirens
Contact Us
City Hall
PO Box 387
220 West Main St.
Highland, Kansas 66035
Hours:

8:00-12:00

1:00-4:00
Voice:

785-442-3765
Fax:

785-444-CITY (2489)
melanie@cityofhighlandks.com
joann@cityofhighlandks.com
Fire
Non-Emergency:

785-442-3838
Emergency:

9-1-1
Police
Non-Emergency:

785-442-3212
Emergency:

9-1-1
View Map
Housing
Discrimination Hotline
800-669-9777
Ks Human Rights
Commission
913-296-3206
2015 Fair Housing Month
Home |



Welcome...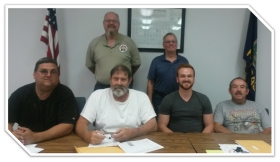 Mayor Ken Stewart (Standing Left) and the 2014 council members would like to welcome you to Highland, KS. Highland is nestled in the very Northeast county of Kansas, a small community with a big heart. With education at an utmost importance, Highland Community College gives many opportunities to community personnel and many others. Being the "oldest college in Kansas," Highland Community College gives a solid base to individuals wanting to further their education. If adventure is your call, then Highland can give you that too. Fishing, hunting and boating can all be done within a 5 mile radius from town. Come visit Highland where Learning to Live is Living to Learn!
Announcements...
Follow Us On Facebook
Highland Cleanup Day 2015
Tuesday, March 31 has been designated cleanup day for Highland (April 2 will be the rain date). This is a one-day event. The Highland Community College football players under the direction of Coach Arnold will be available from 2:30 – 4:30 p.m. to assist anyone who needs help. There will be a dumpster in the old depot area from 1:00 p.m. until 6:00 p.m. that any Highland resident can use to dispose of items. This is the time to clean out and get rid of old appliances; air conditioners; mowers; furniture; sinks, tubs and toilets; bedsprings and mattresses; etc. that may be lurking in your garage or basement. It will also be possible to dispose of old automobiles at this time. We will NOT be able to help you dispose of hazardous waste or old tires. The burn pile at the bottom of the hill east of Highland is open once again for residents to use for disposal of yard waste and tree limbs but NOT FOR TRASH! If you need help transferring items to the dumpster, or picking up yard debris, you may ask for assistance from the football players by calling either City Hall, 442-3765; or Dorothy Diveley, 442-3718. Please leave a message if there is no answer.

Consumer Confidence Report (CCR)


The City of Highland had one violation of drinking water regulations in 2014. During July 2014, we did not complete some required monitoring or testing for coliform bacteria and therefore cannot be sure of the quality of our drinking water during that time. As noted in the 2015 Consumer Confidence Report, the bottom line is that the water that is provided to you is safe. The Consumer Confidence Report is available direct on line after April 1, 2015, by going to www.krwa.net/ccr/highland or anytime you may pick up a hard copy at city hall or view a .pdf by clicking here.


Drinking Water Notice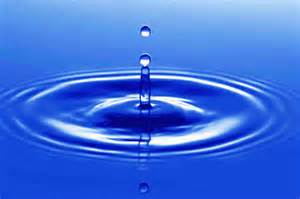 The City of Highland public water supply system violated a drinking water standard. Even though this was not an emergency, as our customers, you have a right to know what happened and what we are doing to correct this situation.

We are required to monitor your drinking water for specific contaminants on a regular basis. Results of regular monitoring are an indicator of whether or not our drinking water meets health standards. During July 2014, we did not complete some required monitoring or testing… click here for the complete notice OR Call city hall or stop by city hall for a hard copy 785-442-3765.

Notice to All City of Highland Dog Owners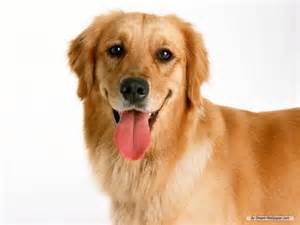 City Hall is currently accepting registration for 2015 Registration – The owner, keeper, harborer of any dog over two months of age must register the dog within 30 days of acquisition and must pay an annual registration fee on or before January 31 of each calendar year. After February 28th, the penalty for late registration will increase $2.00 for each dog and law enforcement officials may issue a citation for non-registration. The following registration fees apply: For each non-spayed female, $6.00. For each spayed female and each male, $3.00. click here for the complete notice OR Call city hall or stop by city hall for a hard copy 785-442-3765.

NOTICE to Highland Residents: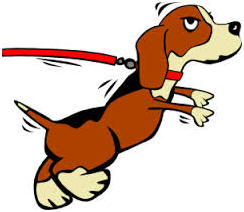 The City of Highland will soon begin more vigilant enforcement of Dog Ordinance #393, which requires that all dogs must be confined to their owner's property or otherwise remain under the direct control of their owner. Citations will be issued in municipal court for dogs running at large and, if captured, dogs will be impounded. Owners are subject to fines and associated costs. Click for Full Ordinance


Community Center Rental

Melanie Hollabaugh, City Clerk, is now in charge of scheduling dates at The Highland Community Center. Contact her at City Hall (785.442.3765) or cell phone (785.850.1633). For more details,
click here
News Archives
CITY OF HIGHLAND
SNOWFLAKE CITY OF KANSAS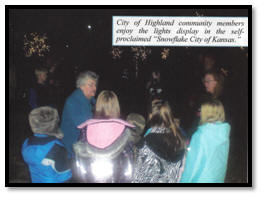 In January of 2011, Highland PRIDE voted to raise $7,000 to purchase lighted snowflakes for the downtown streetlights and become the self-proclaimed "Snowflake City of Kansas." Full Article